Episode 3 Act 2 is coming to an end with Act 3 kicking off this November.
Since entering Episode 3, updates have come far and few between, mainly focusing on a few quality of life improvments and bug fixes.
A new act is an opportunity for Riot Games to shake up the meta massively and provide new content. This includes a new Battle Pass, Agent and more!
Here's what's coming in the Act 2 update for Valorant
The next Act is expected to arrive on the 9th September 2021. The previous Act was extended by two weeks and that means this Act should run until the end of October.
The previous Battle Pass should end at 1AM BST on the 8th September 2021.
Act 2 will come to an end on the 2nd November.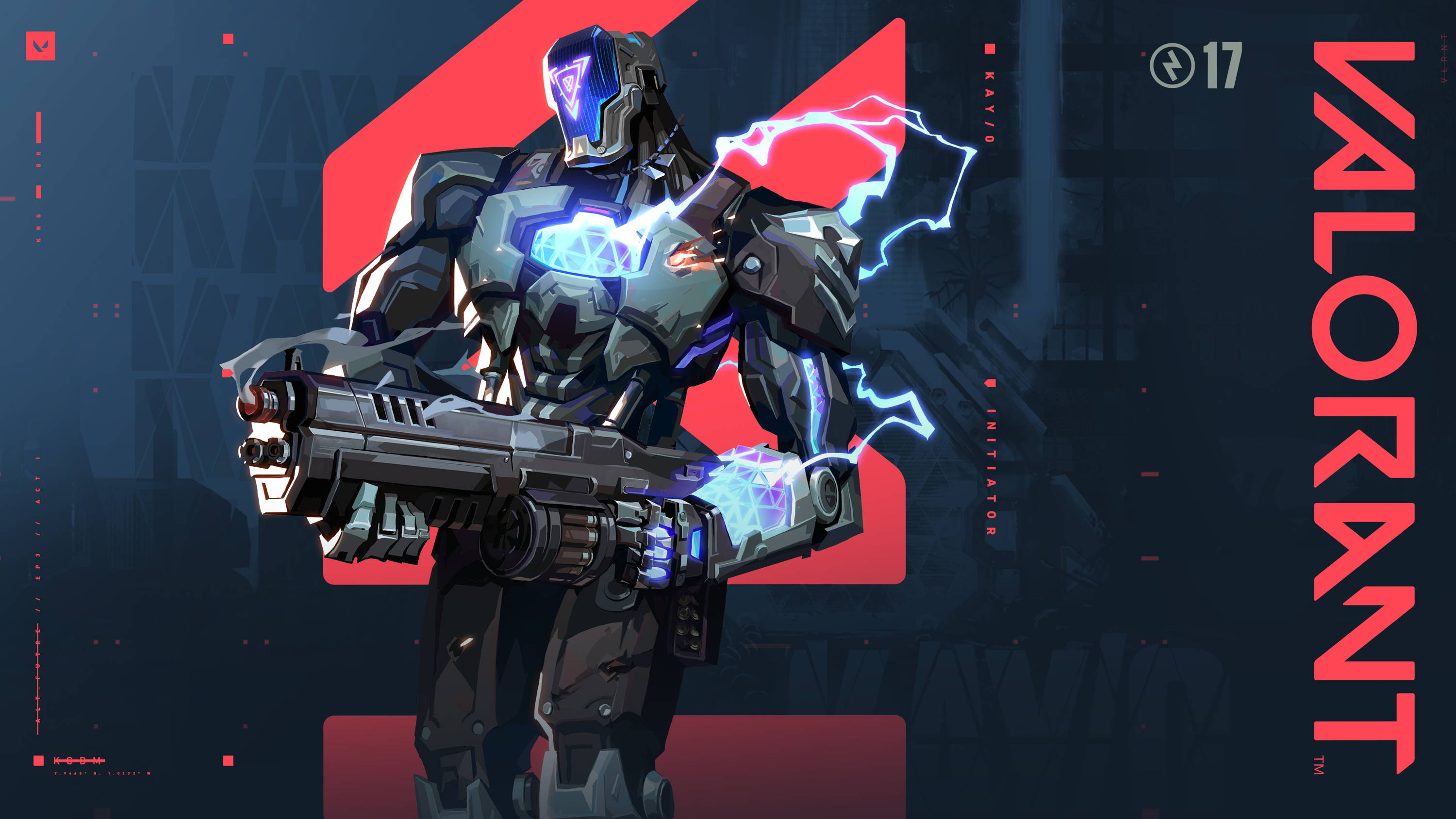 Immortal 1/2/3 rank tiers are back!

The leaderboard will update to distinguish between those of you in each Immortal tier.

Updated Ranked grouping restrictions to accomodate the return of Immortal 1/2/3:

Diamond 1>Immortal 1

Diamond 2> Immortal 2

Diamond 3> Immortal 3

Adjusted competitive ranked distribution as detailed in a previous articles (To be released)

Fracture only queue!

This queue is a standard, Unrated mode that will give players a chance to practice the new map before they see it in Competitive play

Fracture-only queue will be available for 2 weeks, afterward, Fracture will enter other modes, including Competitive.
Premium Battlepass Bonus XP
Upgrading to the Premium Battlepass will grant a 3% XP boost toward the Battlepass tier progression for all matchmade games until the end of Act II

We believe the Battlepass experience is at its best when you're able to earn hype rewards as you unlock tiers, hitting major milestones and feeling good about what you've earned.

This is not retroactive, so ugprading early will give you access to the most amount of XP

The XP boost does not apply toward Daily or Weekly Missions
Killjoy

Turret slow is now 29.5% from 72.5%

Raze

Boom Bot price reduced to 300 from 400

Maximum damage reduced to 80 from 125

Minimum damage reduced to 30 from 50

Breach

Aftershock now deals damage to Killjoy's Alarm Bot, Killjoy's Nanoswarm, Killjoy's Lockdown, Cypher's Tripwire, Reyna's Leer, Sage's Barrier Orb, Sova's Recon Bolt, KAY/O's ZERO/point

Brimstone

Orbital Strike

now deals damage to Killjoy's Nanoswarm, Cypher's Tripwire, Sage's Barrier Orb, Sova's Recon Bolt, KAY/O's ZERO/point

Sova

Hunter's Fury now deals damage to Killjoy's Killjoy's Nanoswarm, Cypher's Tripwire, Sage's Barrier Orb, Sova's Recon Bolt, KAY/O's ZERO/point
SOCIAL UPDATES

Updated AFK detection logic to deter players from farming Battlepass/Account Levels by




AFKing in game modes like Deathmatch and Snowball Fight

PERFORMANCE UPDATES

Updated the ping calculation to exclude the server frame time.

Updated markers used by NVIDIA Reflex

NVIDIA Reflex is used to reduce and measure rendering latency. This update




should allow Reflex to better pace frames by adding present markers as well as




fixes on some older markers.
Agents

Fixed a bug where concurrent, overlapping ally and enemy Viper smoke could cause the




nearsight and decay to never remove

Fixed a bug where Omen could become stuck in other objects if they were blocking the




return location of From the Shadows

Omen will no longer equip his weapon slower than intended after casting Dark Cover




Astra will no longer equip her weapon slower than intended after exiting Astral Form

Fixed KAY/O's NULL/cmd waves from destroying the glass on Ascent

Competitive

Fixed a bug that would cause the Leaderboard to infinitely load when searching for a




specific player.

Esports Features

For Coaches, the Loading screen should now properly display all of the Agent select




information (Agent compositions of both teams, etc)

Fixed an issue where Observer Moderators could not see the pause match timer option if




they disconnected and then reconnected during a round
According to @ValorLeaks, Yoru's changes and updates have been indefinitely delayed. He's had a less than spectacular start to life in Valorant and we were expecting the Agent to get some improvements in a more recent update. However, it looks like this may be on the cards for Act 2.
A new Battle Pass will be on offer, introducing 50 tiers of rewards including Weapon skins, Gun buddies, Sprays, Icons, Banners and more.
The Battle Pass will cost 1,000 Valorant points.
Dataminers have basically confirmed that a Magepunk bundle is on the way, and it could be released alongside Act 2. The original Magepunk set only came out in March this year, but a Magepunk 2.0 bundle wouldn't actually be too far-fetched. Valorant has already received three different Prime bundles in its first year since launch. It's believed that the collection will have an Operator skin, too, which is arguably the most powerful gun in the game.

A new Agent is released in almost every Act and it seems that this Act may be absent of Agent 17.
In recent playtests, media outlets had the chance to test the new map Fracture. However, in these tests there were no signs of a new Agent - meaning it may be this one won't arrive until the next Act.
Valorant data miners found two new names in the game's coding: Sprinter and Deadeye. However, given the timing of the added code, these could well be two names for the same Agent.
So far in Valorant's history, a new map has been introduced with every Episode.
The next map is called 'Fracture', a top-secret experiment site split apart by a radiante-fueled disaster.
The map features a H-shape layout with a visual split down the middle that reveals contrasting sides. Long ziplines also connect routes underneath. It also hosts interactive objects and has tie-ins to Valorant lore.
@ValorLeaks has revealed that Tournaments are coming to Valorant. While there is no guarantee that they will arrive in the next Act, here's what we know:
Compete in a high stakes tournament mode against other teams to earn super cool prizes. Tournaments are every other weekend with timetables listed below. Get started by verifying your identity and then creating or joining a team!

Creating Teams: Once you create a team after being verified you can invite teammates.

Find a Team: Look for available teams to join or post yourself as a free agent on the scouting board

Scouting Board, Tournament Shop, and Team Tags
Follow us for the latest updates!