One of the best events within Fortnite has come and finally Fortnitemares is starting to kick into gear with new skins, quests and rewardfs!
This spooky event comes with LTMs, new skins, quests and so much more to get you in the mood; featuring both new and returning assets.
Get ready to fight and fright with the Wrath of the Cube Queen - here's everything we know about Fortnitemares!
Every year Epic Games begins the spookiest time of the year within Fortnite, as Fortnitemares is their annual event centered around the spooky holiday.
In previous years, the event has typically started a few weeks prior to Halloween itself, with 2020's beginning on the 21st of October and running until the 3rd November.
So, expect this event to once again begin around this date, and we'll be sure to update this page as more news appears in the coming weeks.

The Convergence

New POI in the centre of the map

Cube Queen NPC/Skin

Caretakers Boss

Sideways Scythe

Returning Halloween items, weapons and consumables

Horde Rush

New Quests and Rewards

New skins and Bundles

Horde Rush Cup

Horde Rush is back! The Cube Monsters are pushing out of the Sideways and into our realm. Fight alongside your teammates to rack up your score by finding score multipliers, earning combos, and eliminating as many monsters as you can. To win, survive at locations across the map and take down the Final Boss!
There'll also be Horde Rush Quests you can complete for special rewards! Unlock the Thinking Juice Back Bling, a Cube Queen Banner, and the Cuddle Scream Leader Spray.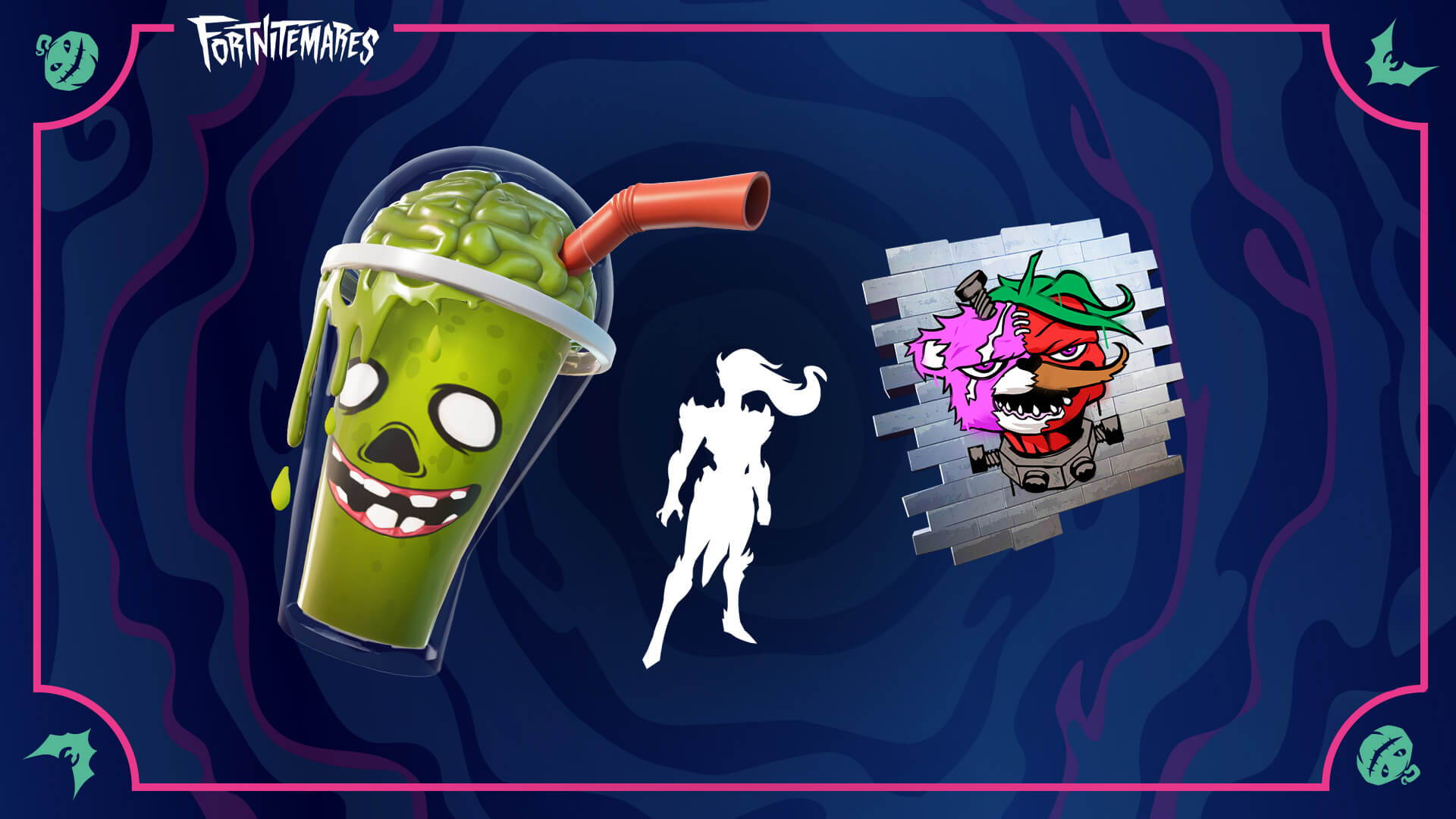 Available from October 19 at 9 AM ET to November 2 at 9 AM ET, Hollowhead will present you the Fortnitemares Punchcard. Here are its objectives and rewards:
1. Complete general Fortnitemares Quests to unlock the Raven's Curse Spray, the Midnight Showdown Loading Screen, and Wrathful Breakout Contrail.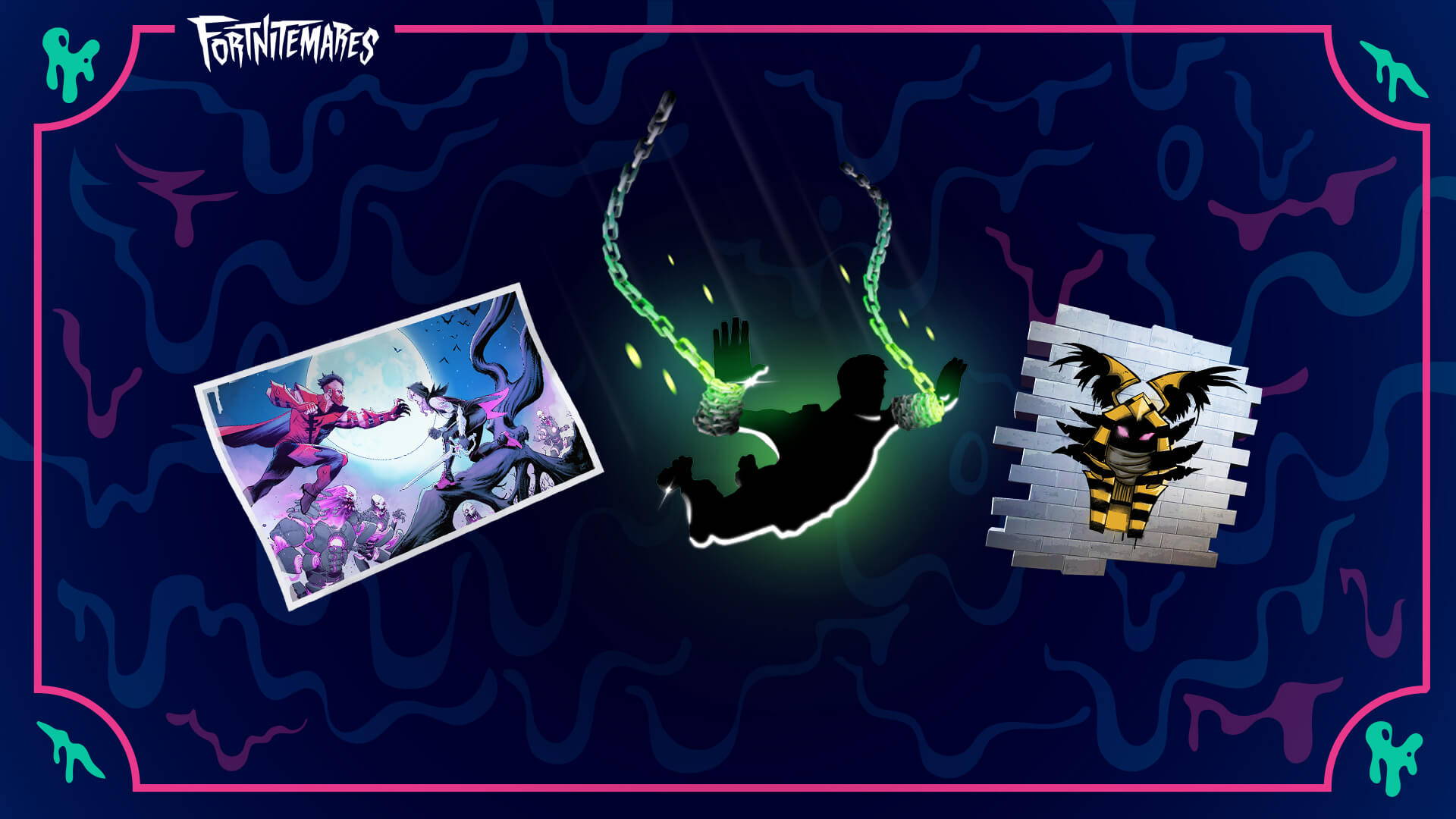 2. Ariana Grande has returned to the Island, but now in new gear ready to take down monsters. "Spacefarer Ariana Grande," the galaxy's greatest monster hunter, is inviting you to join her hunt. Complete her Monster Hunter Questline to unlock the new All-Weather Extractor Pickaxe (Dark Style)!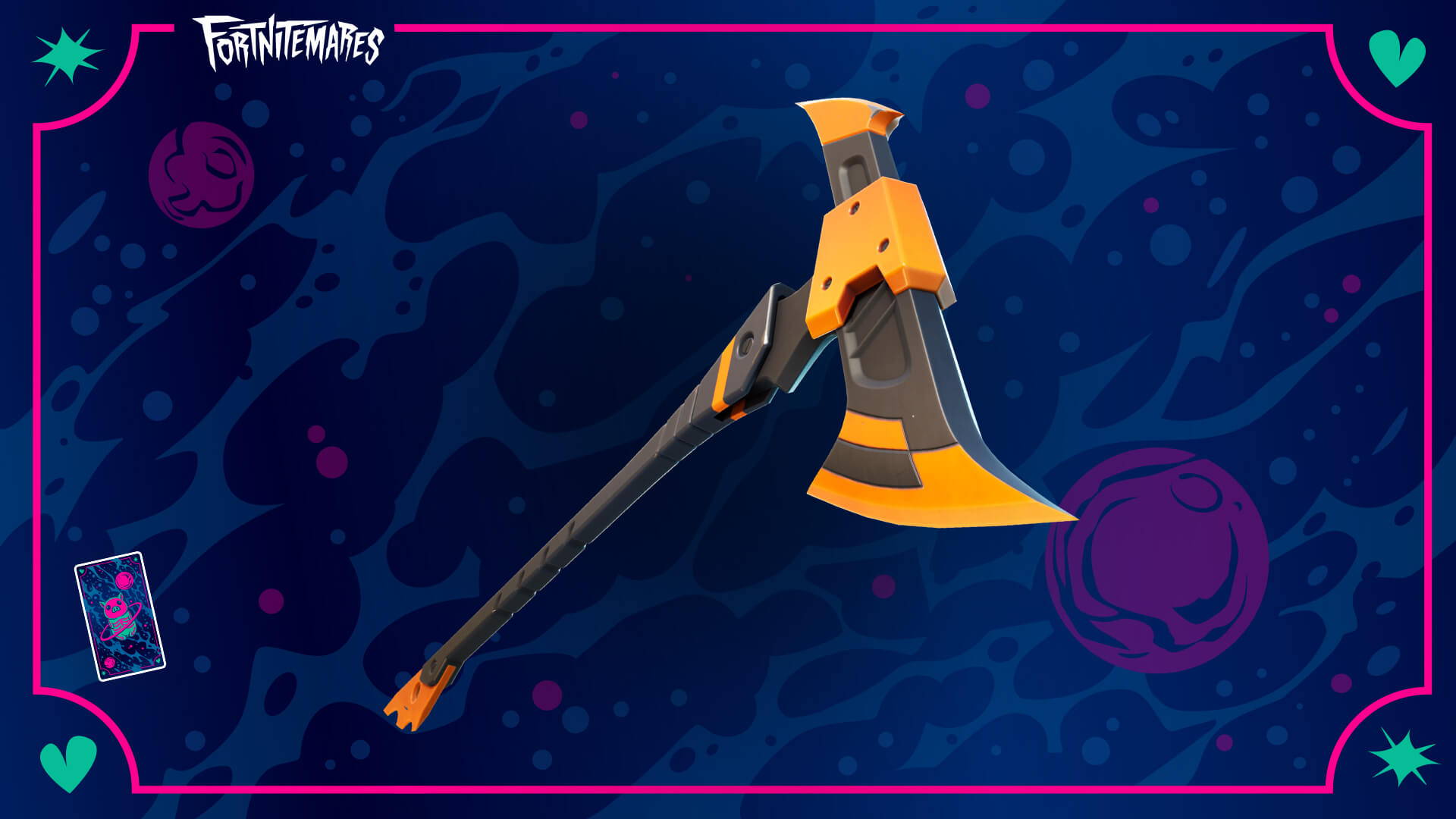 As a Fortnite Crew bonus during Fortnitemares, active Fortnite Crew subscribers who complete the Monster Hunter Questline will receive the Brite Style of the All-Weather Extractor Pickaxe (in addition to the Dark variant).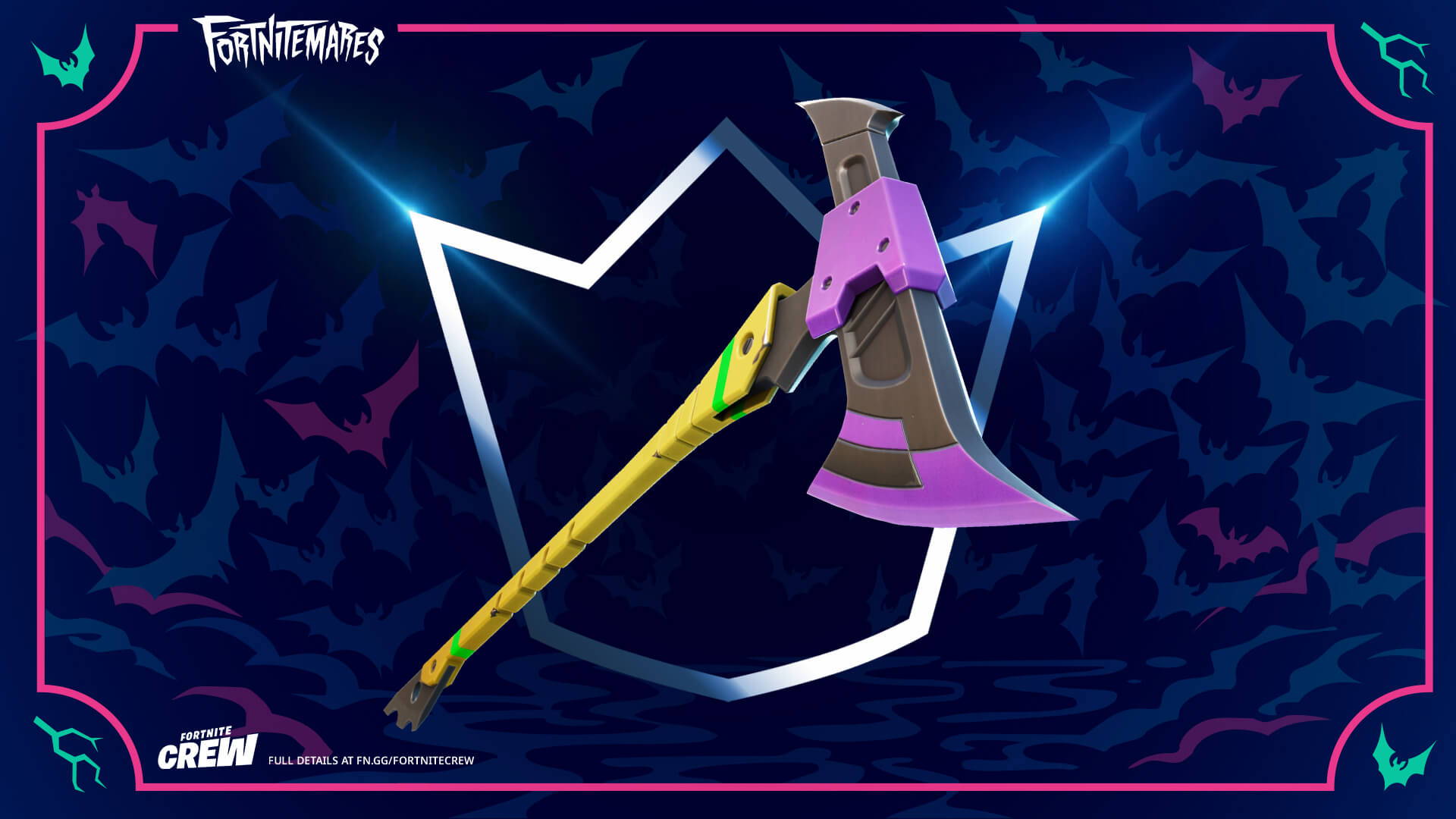 3. Scrolls tell of the Spirit Vessel, a powerful artifact that can restore Dark Jonesy's visions. Help Dark Jonesy in his The Oracle Speaks Questline to unlock the Cube Cruiser Glider, an unfolded Cube you can ride on!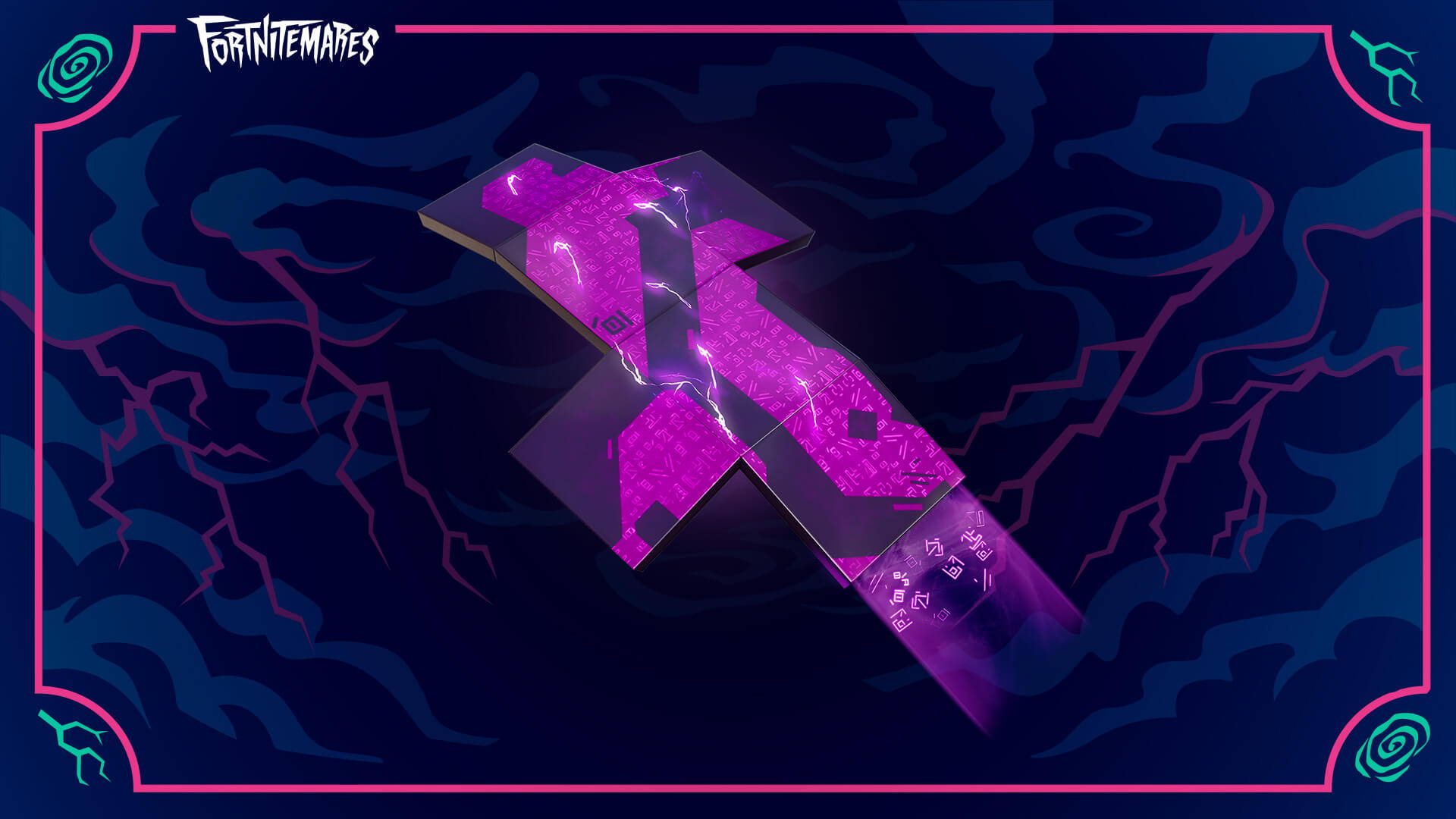 Hollowhead's Punchcard won't be the only Punchcard going live at 9 AM ET, though…
 
With Containment Specialist's Ghostbusters: Afterlife Punchard, deploy Seismographs, take out mini-Pufts, and more to unlock the No Ghost Back Bling — inspired by the upcoming Ghostbusters: Afterlife film.

The Dual Fiend Hunters are now available!
Broomsticks and Candy Buckets have also been added alongside the Scythe.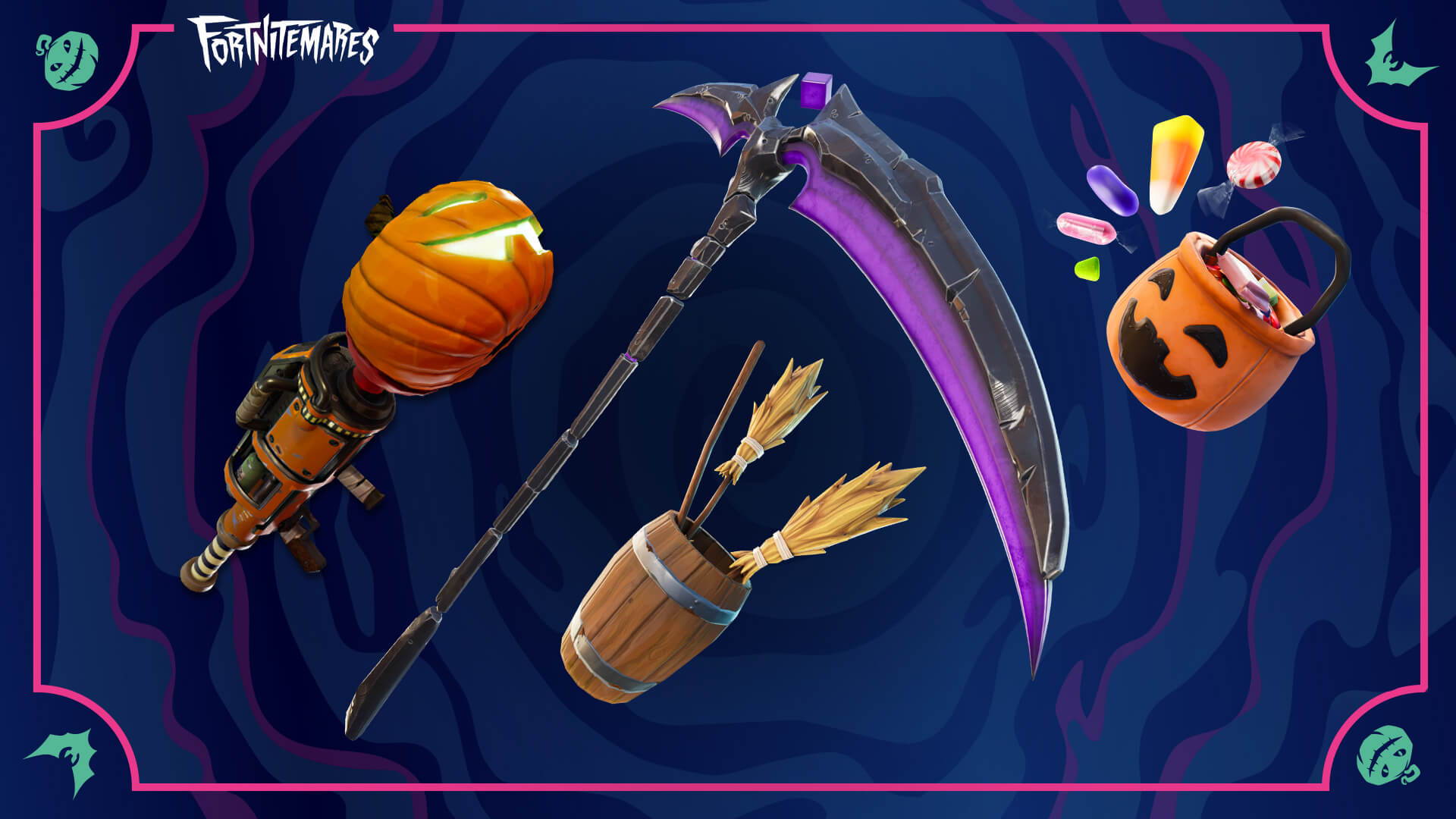 This weekend (23rd-24th October) you'll have the opportunity to compete in Fortnite's first ever PvE tournament with the Fortnitemares Cup!
Loading Screen - 500 points

Feeling Wrathful Spray - 1000 points

Ghoul-d Game Edition - 2000 points
Each 1000 points earnt will count as 1 tournament point. The cumulative score from the five games will be converted into tournament points and place you on the global leaderboard.
Get off to a bad start with your current Squad or just want to keep shooting for a higher score? Feel free to swap teammates to try again with no punishment - each Squad combination will count separately on the leaderboard. With that said, qualifying players will only be awarded 1 of each prize category (so for example, if you earn 2,000 points as a member of 2 different Squads, you will only be awarded 1 Loading Screen, 1 Feeling Wrathful Spray, and 1 Ghoul-d Game Emoticon).
To help kick things off, the community-inspired Boxy and Boxer are in the Item Shop now, October 5, with new glowing versions of their alternate Spectral Styles!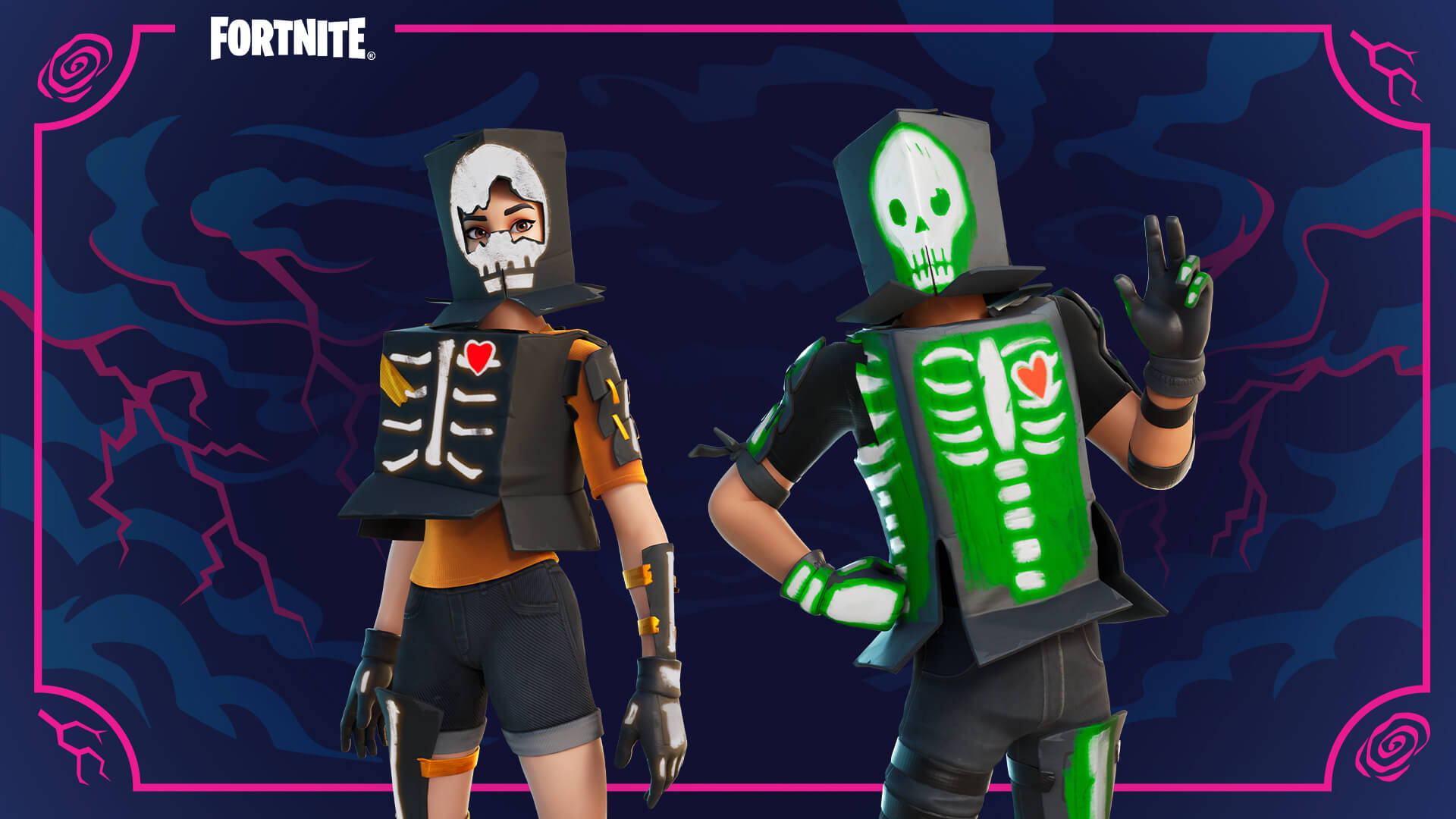 Frankenstein's Monster - already released

Curdle Scream Leader - already released

Skeletara - already released

Rick Grimes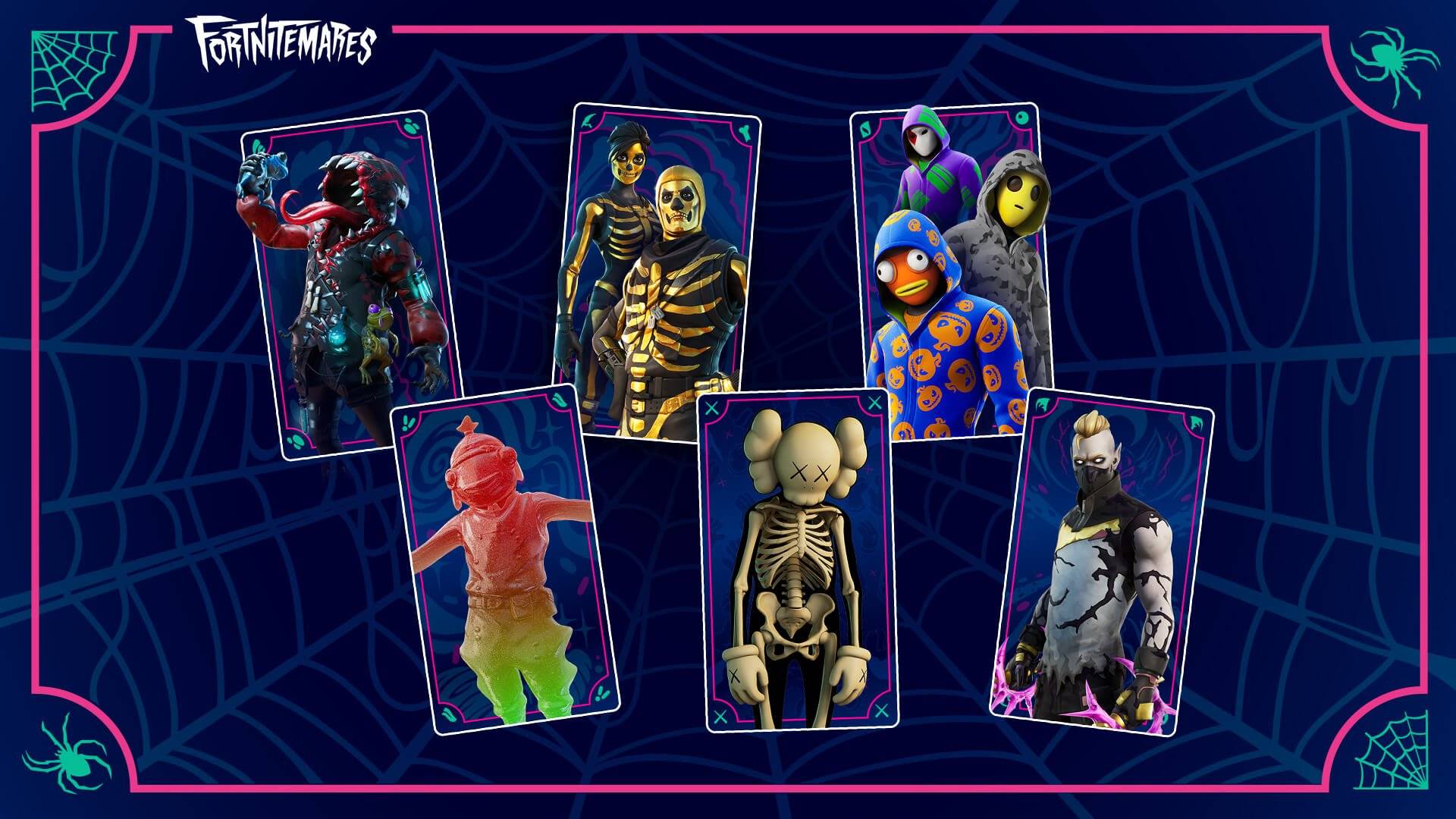 Poisonous Big Mouth

Golden Ghoul & Skull Trooper

Gummy Fishstick

Tricks and Treats Bundle

KAWS Skeleton

Graveyard Drift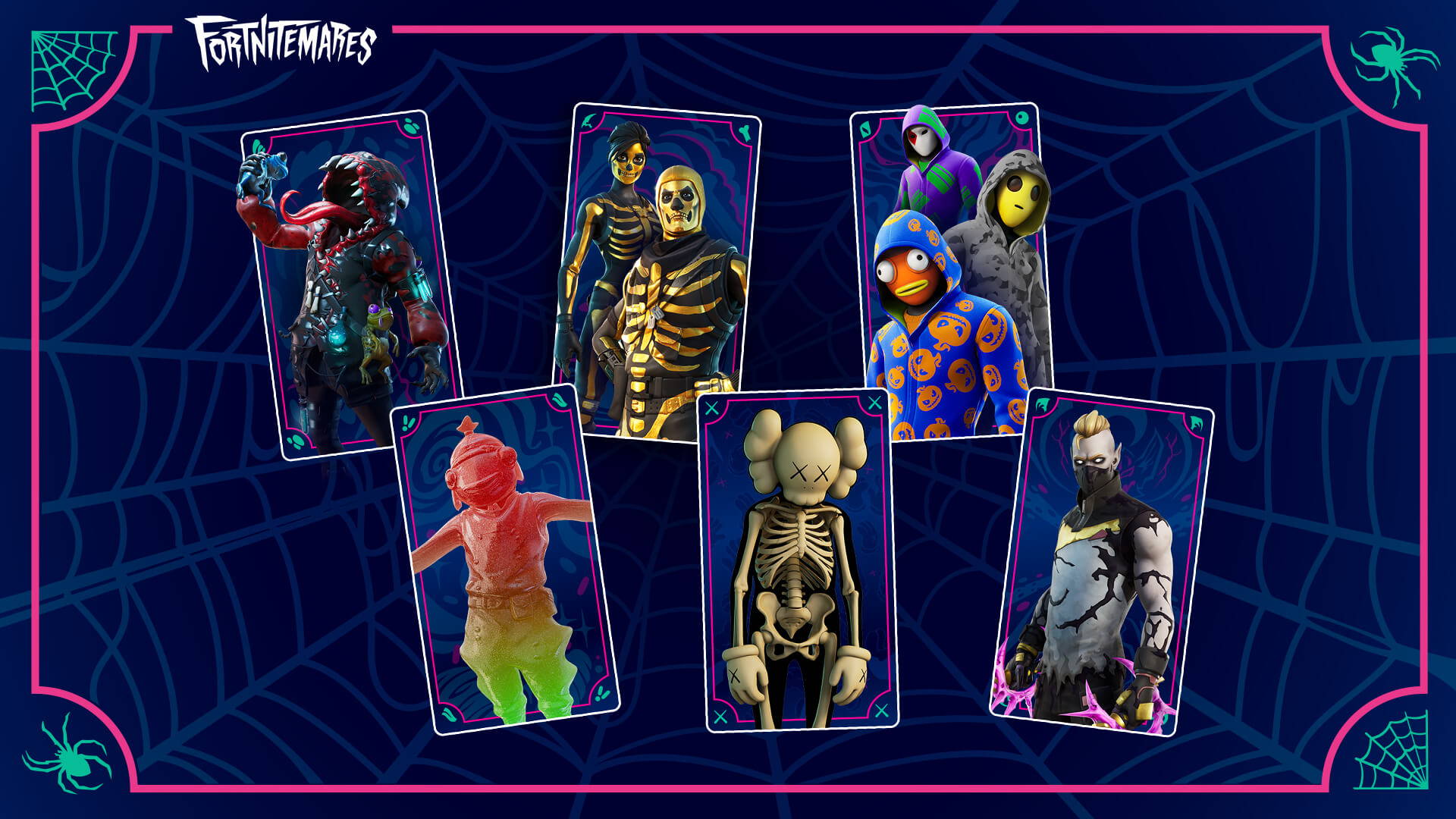 Crimson Sanctum

Spacefarer Ariana Grande

Graven

The Mummy

Grisabelle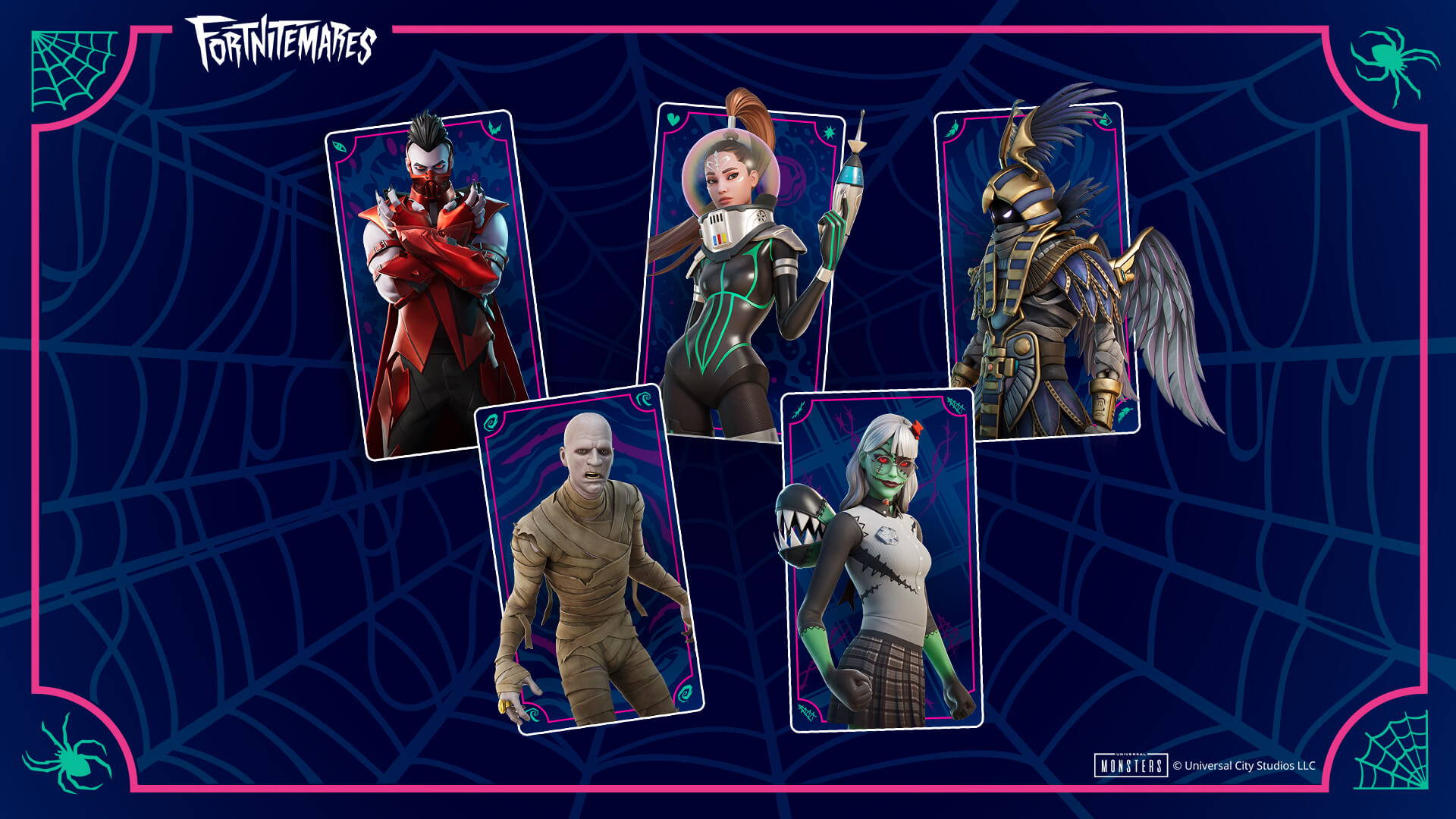 Fallen Heroes Set

Bride of Frankenstein (TBC)

Shadow Midas (TBC)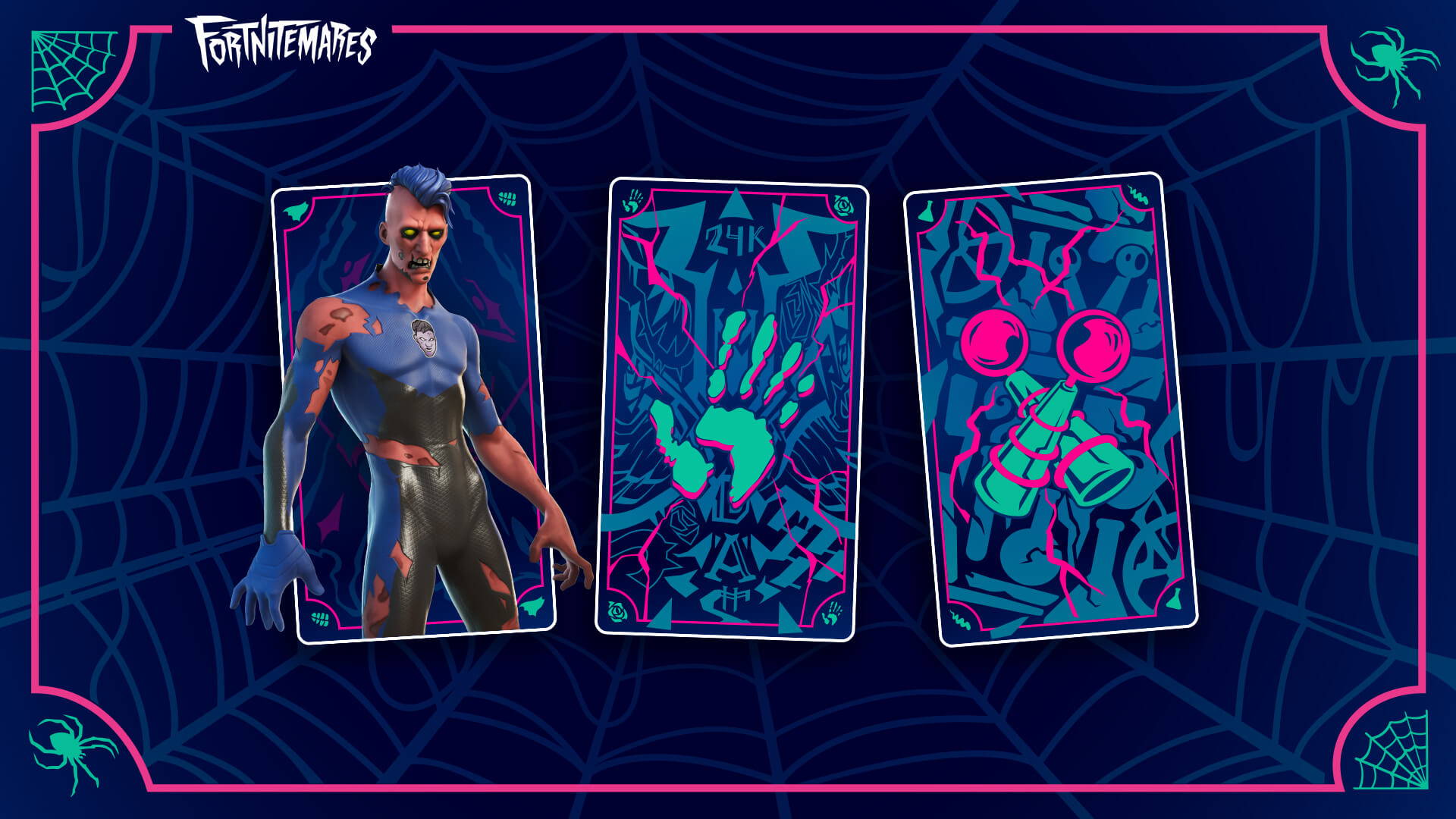 More will be revealed as the month goes on...