Update 17.30 will arrive in Fortnite next week in the first ever back-to-back-to-back update.
This historic occasion returns the regularly scheduled fortnight update format that we've become accustomed to.
As we prepare ourselves for a major event in Fortnite, we're expecting a number of clues from leakers in this update to give us an idea of what to expect.
Here are the patch notes for the 17.30 update in Fortnite.
The next update will arrive on the 3rd August 2021.
Servers will start to be disabled from 5.30AM UTC - those times are as follows:
10.30PM PT

12.30AM CT

1.30AM ET

6.30AM BST

9.30AM CEST

2.30PM JST

3.30PM AEST

5.30PM NZST
Matchmaking is usually disabled 30 minutes before the update is pushed out.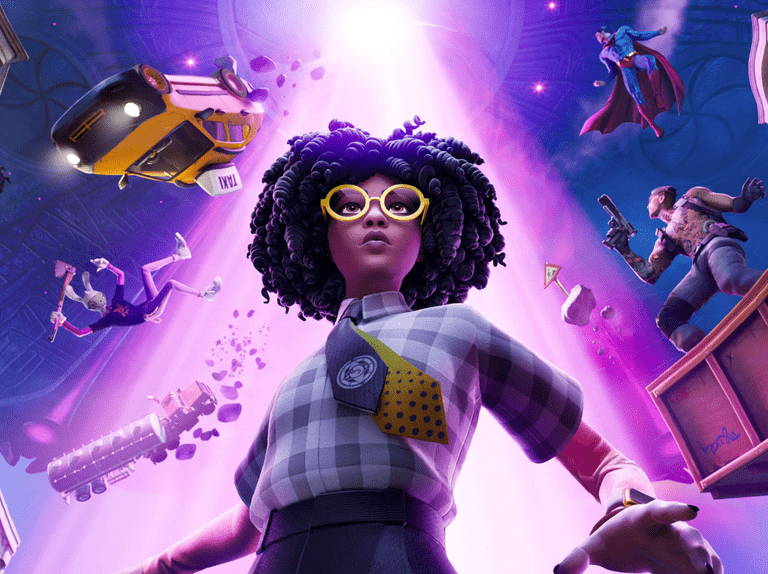 This update should range between 1-5GB.
Here's the sizes for the last update.
Xbox One - 2.6GB

Xbox Series X - 2.8GB

PS4 - 3.1GB

PS5 - 2.7GB

PC - 1.9GB

Switch - 1.4GB

Android - TBC
Here are some updates and new features that may arrive in the new update:
Every major update has new cosmetics and with 17.21 having none, we're almost guaranteed to get some. As Ariana Grande is anticipated and rumoured to be linked to the upcoming event, maybe we'll see some related cosmetics?

UPDATE: A couple of new cosmetics have been identified
A couple of new skins have been discovered!
It's unlikely any new weapons will arrive in this update, considering we just had the Plasma Cannon in update 17.21. However, we may see some adjustments to weapons including some being Vaulted or Unvaulted.
UPDATE: New weapons and items have been discovered!
New Shockwave Launcher similar to kit's is in the works, but with different values:

- Rarity changed from Mythic to Legendary
- Fire rate changed from 1 to 0.75 (slower)
- Reload Time from 2.5s to 2.7s
- Clip Size from 6 to 4 pic.twitter.com/3r7z9Ct71V

— HYPEX (@HYPEX) August 3, 2021
While the map will remain untouched when the update arrives, once the event is underway, Coral Castle, Slurpy Swamp and Corny Complex will likely be removed.
According to the Fortnite Community Trello Board, here's what's being updated in the next update:
General Top Issues

Some Wraps do not display properly on the Show Your Style Set

Radio not playing in vehicles

Unable to perform 'Last Forever' Emote

Battle Royale Issues




Props drive vehicles erratically

Cosmic Chest timers may remain on screen if a Bounty is poached

Creative Issues

Vehicle memory too high

Players do not bounce if they land in the center of Crash Pads

Grass with Epic settings

Vehicle explosion not properly triggered with "Destroyed with Transmit" on

Save The World Issues

Wrong Event Ticket displayed on the Beyond Stellar Horizons quest
There are also a number of other issues that are being worked on that may arrive in time for the update.
Follow us for the latest updates!